Turkish Towel's Breeze
Now Here With You

How Does Aegean Cotton Become to Turkish Towel
Picking Cotton
The adventure of the cotton starts its journey in very fruitful farms in Aegean part of the Turkey, after farmers pick them gently, they send to spinning facility where raw cotton is turned into thread, according to your request it could be several options like ring spun,carded , combed or long twist it depends on the treatment that applies onto the cotton.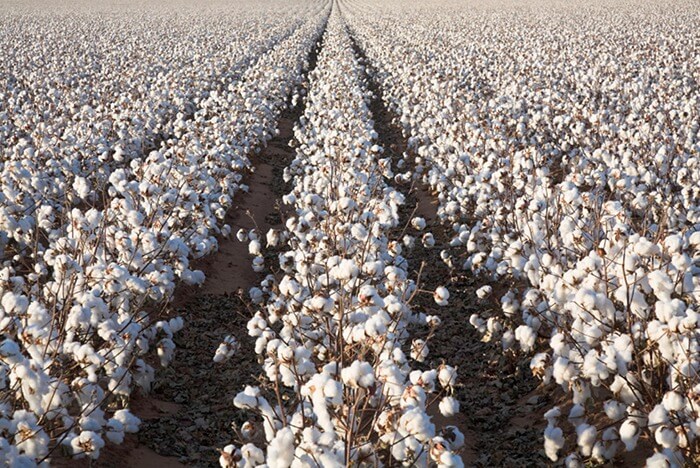 Now we have yarns on our hand!
Weaving process, after yarns coming in the facility as per your request , a machine is designed to accomplish the task called a loom. Looms start to weave the fabric or towel as per your requested design. If you want something creative which reflects your style then we run jacquard looms by using pre-determined computer program driven designs technologies.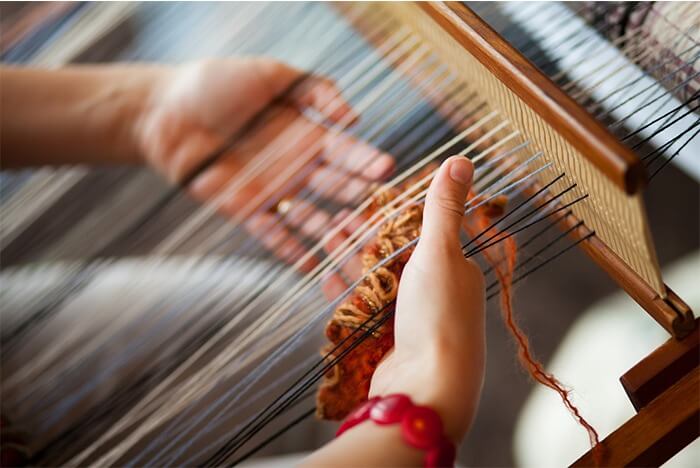 First of all, we need to determine the target color. The laboratories preparing some small lab dips which are prepared according to different recipes. After your confirmation , we dye the towels as per your request. As a social responsibility, we want our producers use envoirenmental friendly dyes and we prove this with certificates.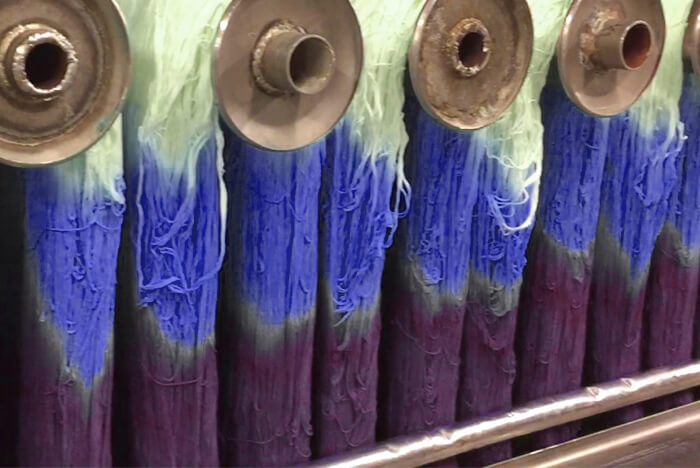 Weaving Process.
If you need a towel for daily use purpose then we prefer dobby design. If you want to something colorful then we need to go with yarn dyed technique which is dyeing of the yarns before they have been woven or knitted into fabrics. This technique is used to create interesting textures, stripes with different-colored yarns in the weaving process.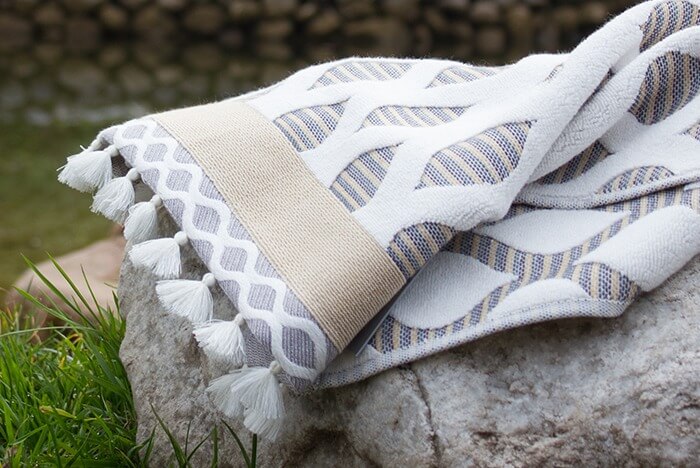 Stitching Process.
Now, we have huge towel rolls coming from dyehouse which are ready to cutting. After we cut them expertly, we start stitching process and we care about strong stitchings which make the product durable againist strong industrial conditions.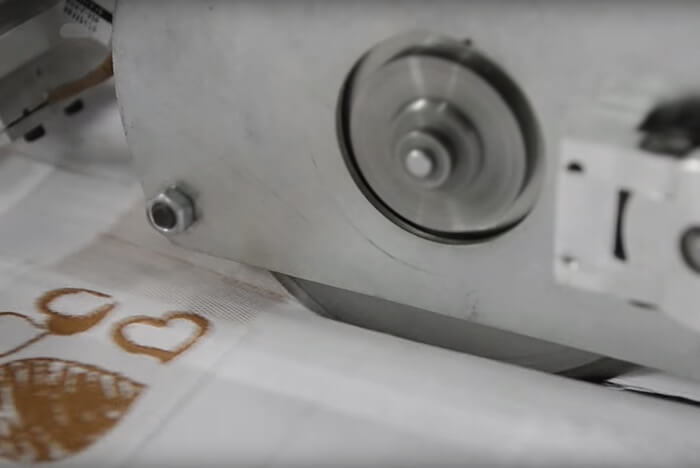 Elegant Packaging.
Finally we are on the most funny part of the production.We pack the towels with the most trendy, elegant packaging style like inlays,hangtags ,straps, ribbons with love.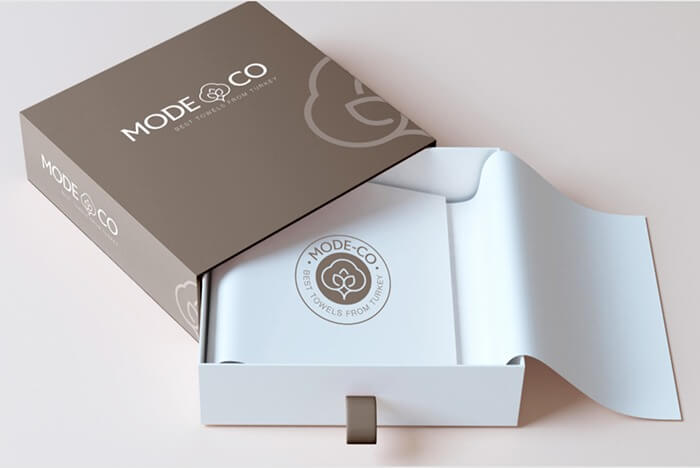 Bath Towel
After shower cover your body silky sensation.Superior durability and excellent absorbency

Beach Towel
Can protect against sun, salt, sand and chlorine.Color loss after use is definitely not experienced.

Gym Towel
Hygiene is the most important factor, so you can wash the towels repeatedly,no curing after washing.


Peshtamal
They are sand free as the weave is so tight it won't let sand hang in your towel.

Sarong
It is lightweight.So just roll it and take with you in your bag easy to carry.

Spa Towel
Refreshing touch feeling.Due to the fine weave, they're made to be thin, compact and lightweight.
Look Deeply in Towel
The simplest answer why you should trust to us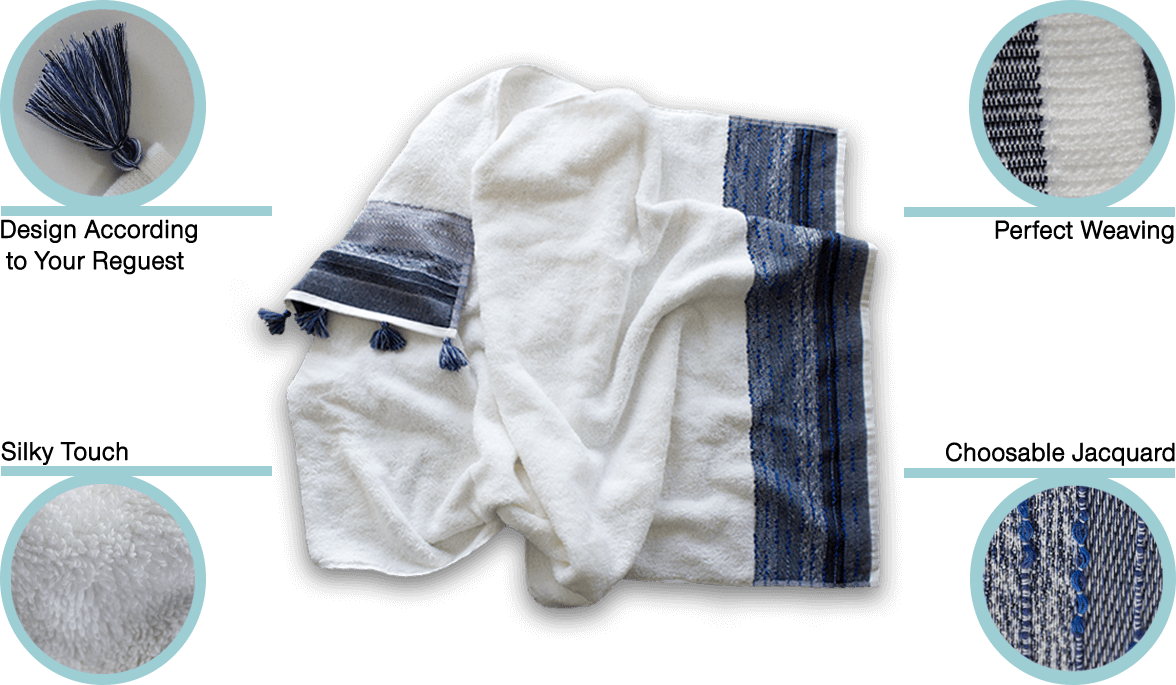 Highest quality cotton products in the world and known to become even softer, fluffier, and more absorbent with successive washings.
Sold in 180+ country
Sold in 1200+ companies
Over 10000+ styles Examples
Most importantly too many happy customers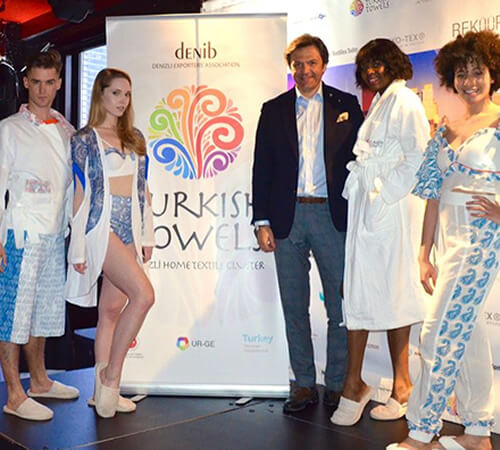 Turkey and DENIB (Denizli Exporters Assosiation) coorparation still working on spread Turkish Towel around the world. Many sportive people and organization support Turkish Towel as you see Maria Sharapova, Final Four etc.
We do not only produce towels WE DIRECT THE FASHION OF TOWEL.
About Us
Mode-co Textile is founded in 1999, since then Mode-co provides perfect sourcing for each customer. Home textiles sourcing? Here is your global partner.
Our Contacts
Saltak Caddesi, 1585 Sokak, No:3 Kat:2, D:7 Denizli 20125 Türkiye